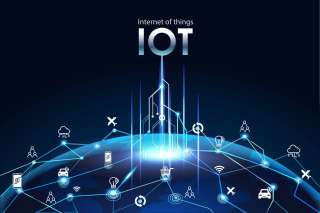 Le comité d'étude national ISO/IEC JTC 1/SC 41 « Internet of Things and related technologies » s'est réuni le 3 juillet 2019 dans les locaux de l'ILNAS, pour faire le bilan de la cinquième réunion plénière internationale ISO/IEC JTC 1/SC 41 qui s'est récemment tenue en Chine.
Lors de cette réunion, le président du comité d'étude national, Dr. Shyam Wagle, a présenté les résultats de la réunion plénière de l'ISO/IEC JTC 1/SC 41, parmi lesquels figure la création de deux nouveaux groupes ad-hoc (AHG). Le premier, AHG 23 « IoT Personnel Positioning Management System (PPMS) », est chargé d'étudier les principales technologies dans les scénarios d'application typiques du système IoT pour la localisation de personnel. Le second, AHG 24 « IoT Use Cases », a quant à lui été créé pour déterminer des scénarios de cas d'utilisation et explorer leurs liens avec les travaux actuels et futurs du JTC 1/SC 41.
Le Dr. Wagle a également donné un aperçu global des évolutions récentes des différents groupes du sous-comité JTC 1/SC 41. Il a ensuite mentionné les propositions de nouveaux projets et les contributions des organismes nationaux de normalisation liées aux cas d'utilisation de l'IoT dans divers secteurs : maison intelligente, smart living, véhicules connectés, etc.
Enfin, il a présenté l'état d'avancement de plusieurs rapports actuellement développés par le JTC 1/SC 41 qui concernent les tendances en matière d'IoT. Ces derniers portent sur le secteur agricole, l'instrumentation biomédicale et les systèmes portables de soins et de santé. D'autres rapports pourraient voir le jour dans le futur.
Participation à la normalisation dans le comité d'étude national ISO/IEC JTC 1/SC 41
Au Luxembourg, le comité d'étude national ISO/IEC JTC 1/SC 41, qui compte actuellement 18 délégués nationaux en normalisation, assure le suivi des travaux de normalisation internationaux pour le domaine de l'IoT et des technologies connexes. Toute personne intéressée peut rejoindre ces experts en soumettant une demande d'inscription à l'ILNAS. Cette participation, offerte gratuitement au Luxembourg, permet de contribuer activement à l'élaboration des documents normatifs et de prendre position dans le processus d'élaboration des futures normes dès leurs premiers stades de développement.
Pour plus d'informations, vous pouvez nous contacter par email à l'adresse anec@ilnas.etat.lu ou par téléphone au (+352) 247 743-70, ou alors contacter directement le Dr. Shyam Wagle, président du comité d'étude national ISO/IEC JTC 1/SC 41, à l'adresse suivante : shyam.wagle@ilnas.etat.lu.
Source: https://portail-qualite.public.lu/fr/actualites/normes-normalisation/2019/iot-reunion-comite-etude-national-jtc1-sc41.html
City: Luxembourg